One race - two champions! Dmytro Ilyuk and YUKO motor oil on the first step of RTR Drift Attack 2021 car racing
One race - two champions! Dmytro Ilyuk and YUKO motor oil on the first step of RTR Drift Attack 2021 car racing
Dmytro Ilyuk, winner of the final stage of the Ukrainian Drift Championship 2021 and winner of FIA motorsport games, 2019:
- Not only the competitions, awards and applause of spectators are important for domestic athletes, but also the participation of a growing number of Ukrainian manufacturers as sponsors and team members.
After all, motorsport is a competition not only for pilots, but also for technology. Today, the world is so globalized that often under the hood of one car "meet" spare parts and technology from all over the world.
It is gratifying that Ukrainian plants are increasingly competing with foreign leaders. You have no idea how nice it is to carry the names of yellow and blue brands on board our cars. I am proud to work with Yuko and thank them for a quality product that is so nice to confidently recommend to racers!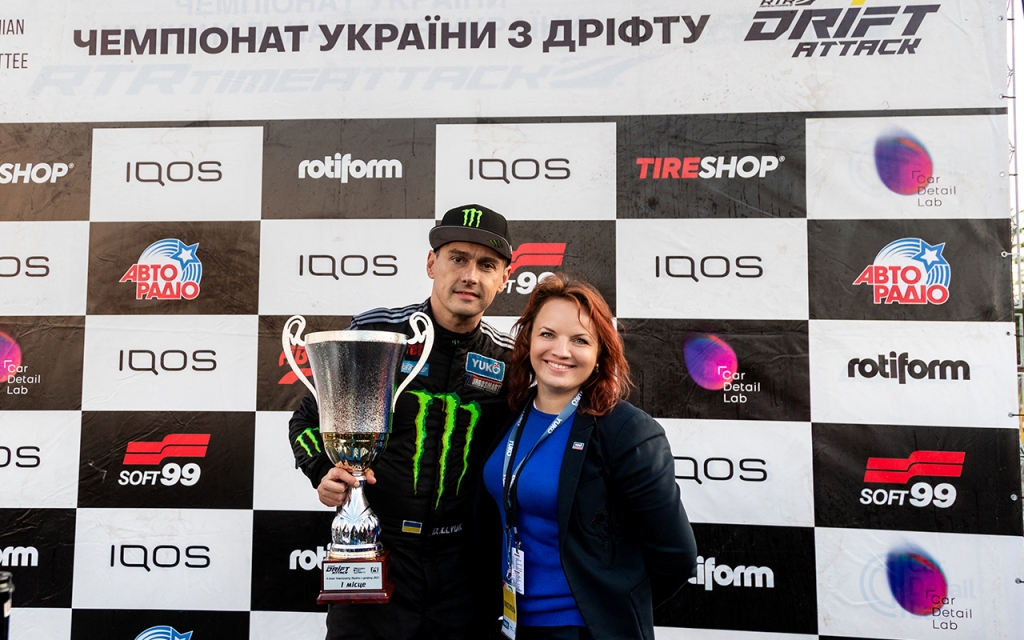 Olga Grechko, Head of PR Service, JV Yukoil LLC, YUKO brand:
- Almost a year ago, Dmytro Ilyuk approached us with a proposal to try to develop Ukrainian motor oil to replace lubricants of American and European origin, which he used before.
The experts of JV Yukoil LLC did a lot of work to assess the load on the engine of the drift car, examined the samples of oils provided by Dmitry and created a product that meets the high requirements of the athlete. After all, drift is one of the most difficult disciplines in motorsport.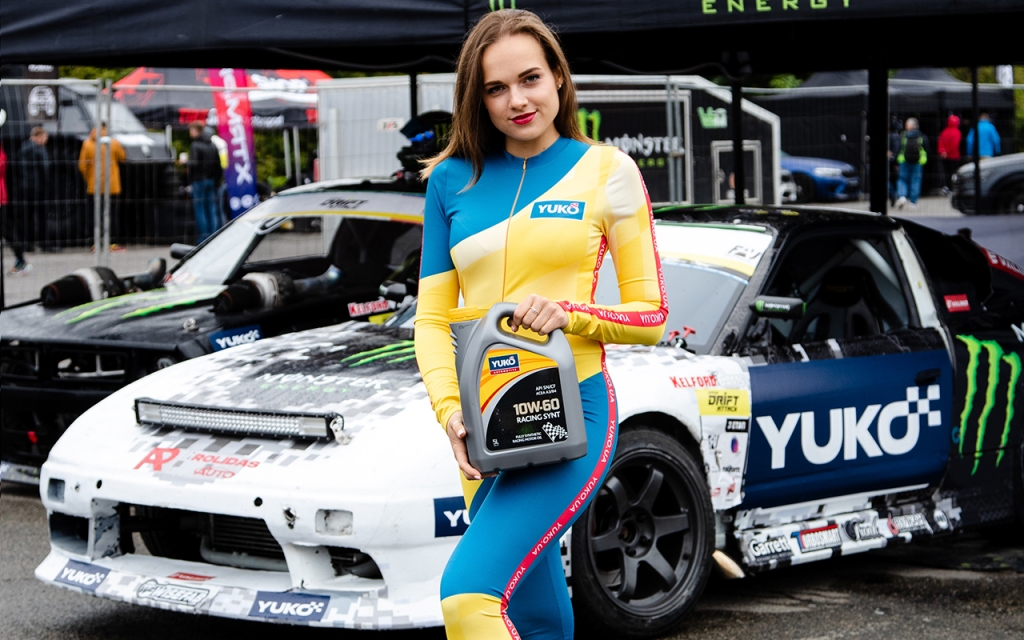 YUKO Racing Synt 10W-60 is the name of our new product, which has been running in Dmytro Ilyuk's engine at all starts for the last year. Dmytro tested our oil during the Ukrainian and European competitions in 2021.
We are very grateful to the athlete for his trust and unique opportunity to become a member of his team! This victory proved that Ukraine has every chance to become a world leader in the production of lubricants! We have everything for this - and high-class experts, and state-of-the-art production, and our own unique technologies! Yuko to drive!