April7 to 10  2016, Yukoil took part in one of the largest international exhibitions of the Automechanika series in Istanbul, Turkey.
The stand of our company aroused great interest among participants and guests of the exhibition, and all 4 working days, within the framework of which numerous seminars and presentations were held, were accompanied by high business activity of visitors.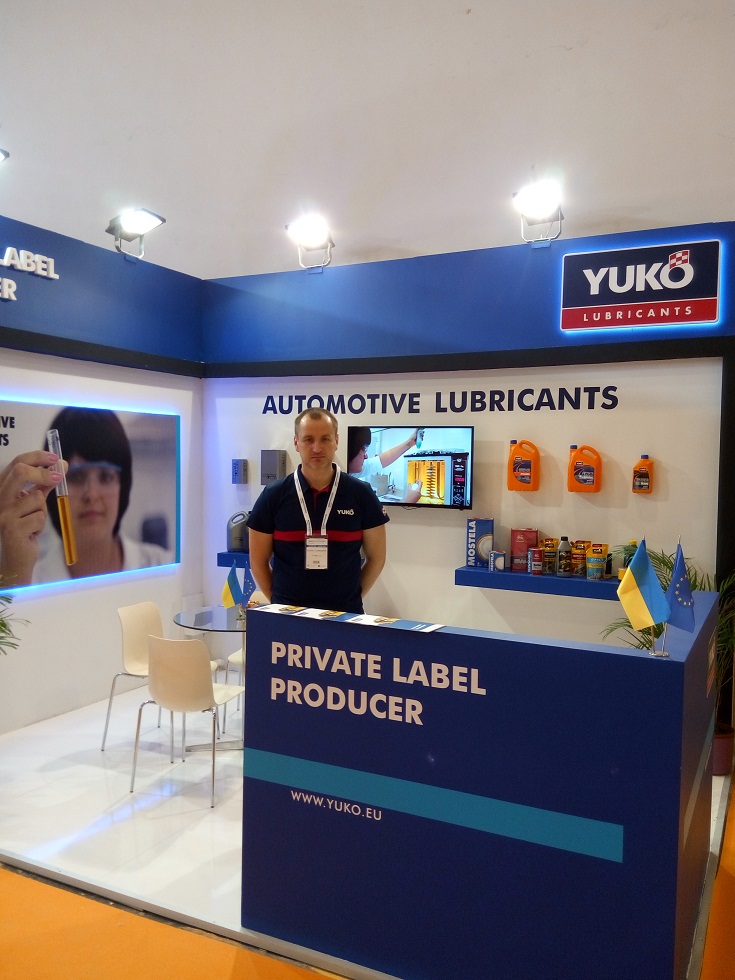 During the exhibition, the Automechanika 2016  a series of negotiations were held with existing and potential partners.
We positively assess our participation in the exhibition and hope that a number of signed protocols of intentions will grow into fruitful cooperation with potential partners from Asia, Africa and the Mediterranean. Yukoil confidently expands the geography of supplies, successfully exporting products to more than 40 countries!