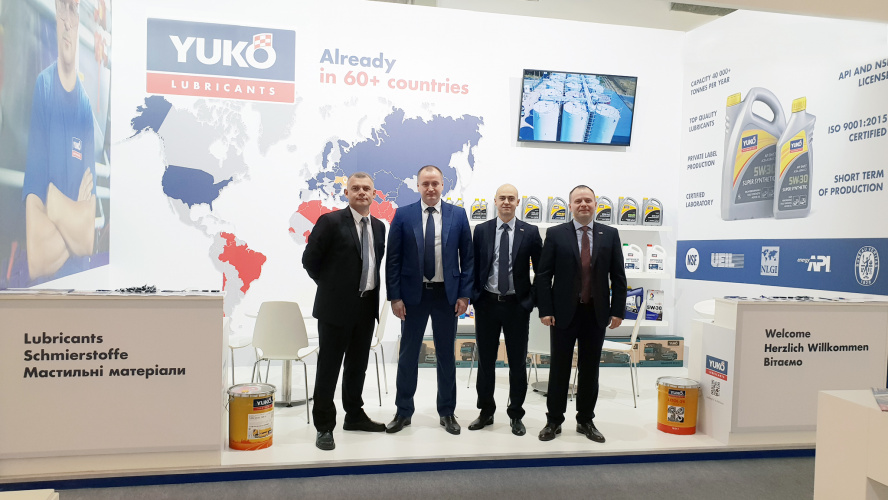 Automechanika Frankfurt concluded on 15 September following five trade fair days with a record number of exhibitors, more visitors than in 2016 and a new record for the amount of exhibition space. The event drew 136,000 trade visitors from 181 countries – another record. Of these, approx. 10,000 were at the event for the first time. 82 percent of exhibitors said they had achieved their goals for the event (2016: 78).
As Detlef Braun, Member of the Executive Board of Messe Frankfurt, put it: "The 25th Automechanika Frankfurt was the biggest and most international event in its history. From 11 to 15 September 2018, more than 5,000 companies (2016: 4,843) presented their new products and solutions in an area of approx. 315,000 m². Braun: "The feedback from our customers has been unmistakable: Never before has the Automechanika Frankfurt fair been so focused on the future. All areas of the automotive aftermarket – industry, retail and workshops – have responded to megatrends that include connected cars, networked workshops and clean vehicles, offering an amazing range of innovations for the international group of professionals in attendance these past few days. In all 23 exhibition hall levels and in the outdoor exhibition area, things were really humming."
This year, JV Yukoil LLC set a new record. We've held about 100 negotiations with potential partners. The company was one of few representatives of the Ukrainian lubricants industry. One more achievement, that demonstrated our high European production standards. Automechanika Frankfurt has become an excellent opportunity to meet and discuss the development of cooperation with our existing international partners. Thank you all for constructive dialogue and feedback. This is our invaluable resource, thanks to which we participate in a such kind of events.
The next Automechanika Frankfurt is scheduled to take place from 8 to 12 September 2020.